CSR ACTIVITY EDUCATION SCHOLARSHIP 2017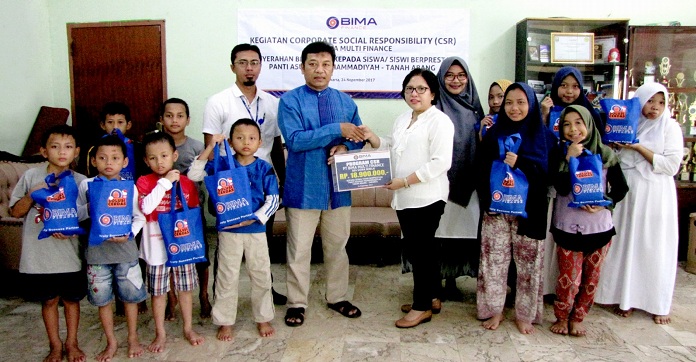 On November 24, 2017, PT Bima Multi Finance (Bima Finance) has conducted CSR activity in the form of awarding scholarships to outstanding students at the Muhammadiyah Orphanage located in Tanah Abang, Central Jakarta.
In this activity, Ms. MEJ Hesti Susanti as Corporate Secretary representing Bima Finance awarded the scholarships to the students of Muhammadiyah Orphanage Central Jakarta which were received by the Orphanage Caretaker, Mr. Syaifuddin Zuhri. He gladly accepted the aid and was grateful for Bima Finance's serious commitment to re-establishing this activity at the Muhammadiyah Orphanage.
This activity was a realization of Bima Finance care towards local community. Through this activity the Company hoped to share the happiness with the surrounding community, especially by contributing to improving the quality of education for students in the Orphanage.