NATIONAL CONVENTION FOR 2018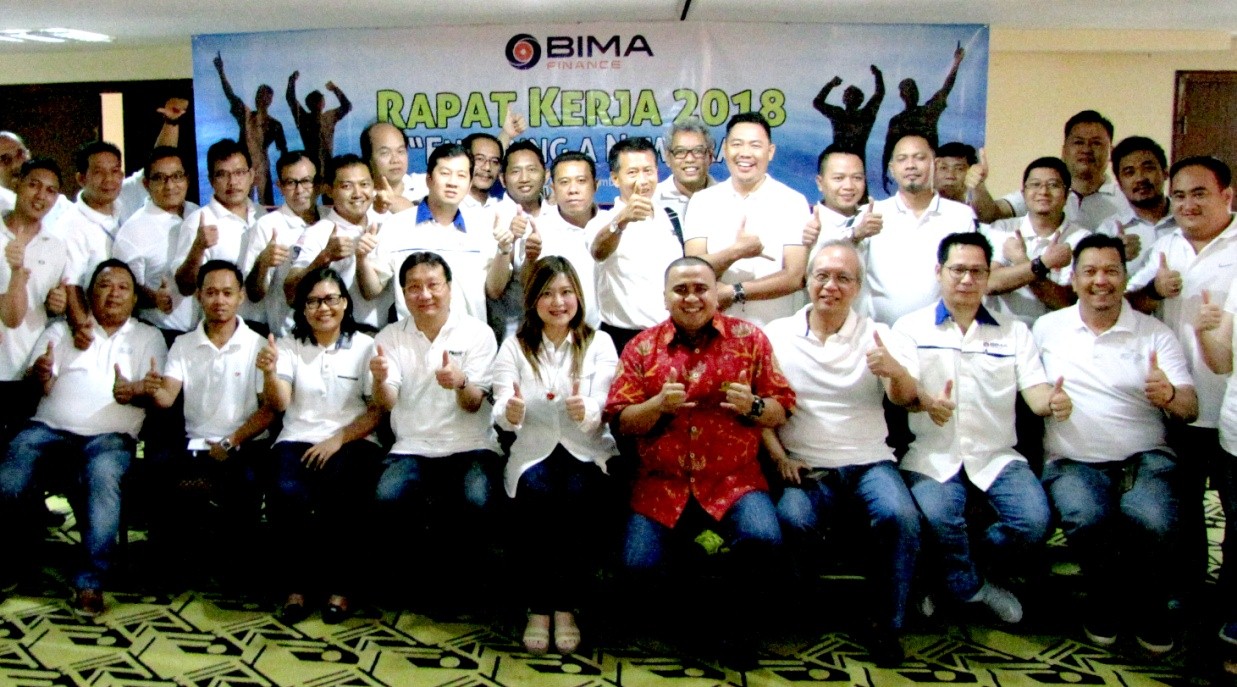 With the theme "Entering A New Era", the National Convention for 2018 was held at Hotel Losari, Central Jakarta on 3-4 November 2017; the Company, with optimism and high spirit, welcomes the new era of Bima Finance into the future. The meeting was attended by the Board of Commissioners, Directors, General Managers, Area Managers and Supervisors from Head Office and also attended by the Company's Caretakers and Creditors.
The National Convention was held as a work evaluation for 2017 as well as defining the strategies and direction as well as objectives to be achieved by Bima Finance in 2018. As conveyed by the President Director of the Company that the importance of changes in the way of work, the achievement of targets and creditor's trust are important points which will contribute to the resurgence of the Company in the future. There was also a presentation by Mr. Alfa Maulana to motivate and build the spirit to become a good leader.