PT BIMA MULTI FINANCE DISTRIBUTES EDUCATION AID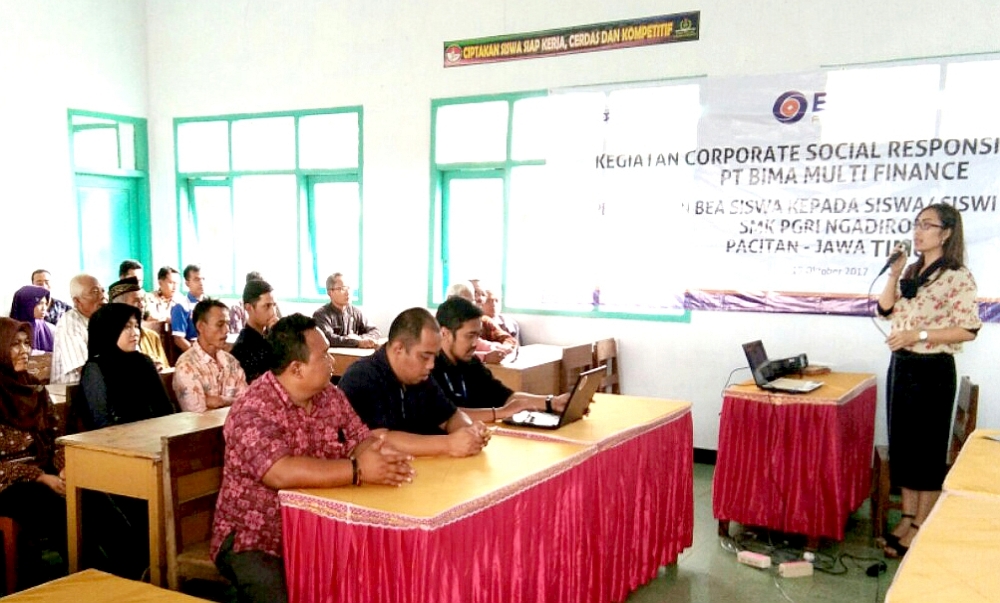 PT Bima Multi Finance shows that it cares about the progress of national education. The spirit of continuous development is reflected in its vision and mission which not only emphasizes economic growth or business perspective. Moreover, PT Bima Multi Finance also pays attention to local communities and environment sustainability which are realized through its Corporate Social Responsibility (CSR) programs.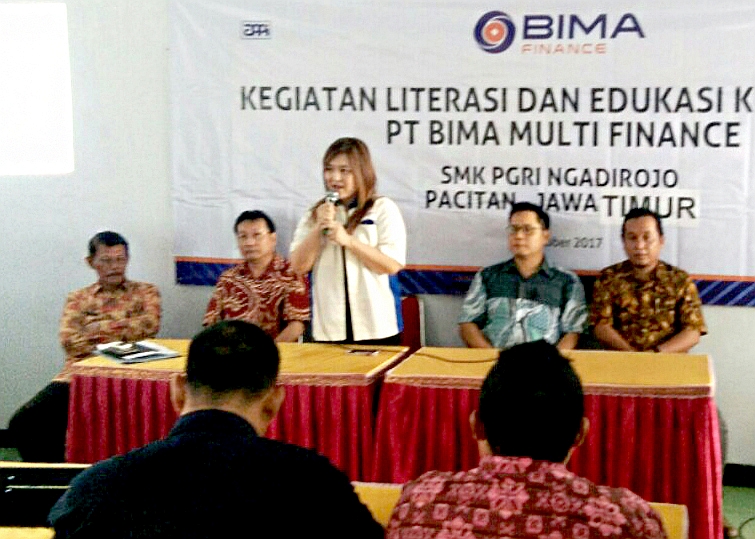 One of the steps taken is by distributing scholarship to eligible students at SMK PGRI Ngadirojo as part of its educational CSR program. Last Thursday (19/10), the scholarship was distributed directly by the President Director of PT Bima Multi Finance – Wina Ratnawati accompanied by Director of Finance – Djuanda Setiawan, Director of Operations – Suraharun, General Manager of Marketing and Collection – Anang Untoro, and all Branch Managers from East Java area. "Every year we are committed to distributing CSR aids as part of the company's support to human resources development" Wina told.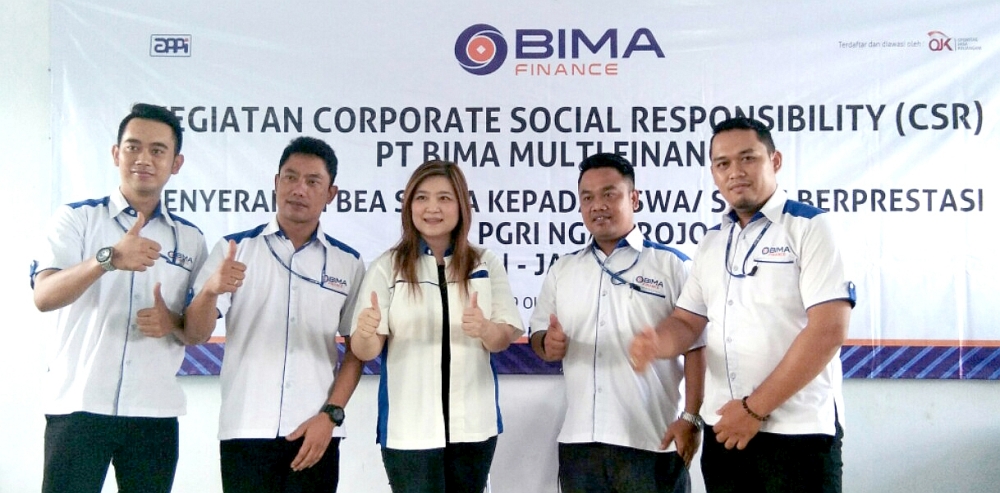 Wina is also hoping that PT Bima Multi Finance scholarship program will provide a positive boost to local educations to increase its quality. "This progam also introduces our company to the students and local communities. And we could provide work opportunities to the students when they graduate" she explained.
Source: Radar Madiun Newspaper
SMK PGRI Ngadirojo Gives Positive Appreciation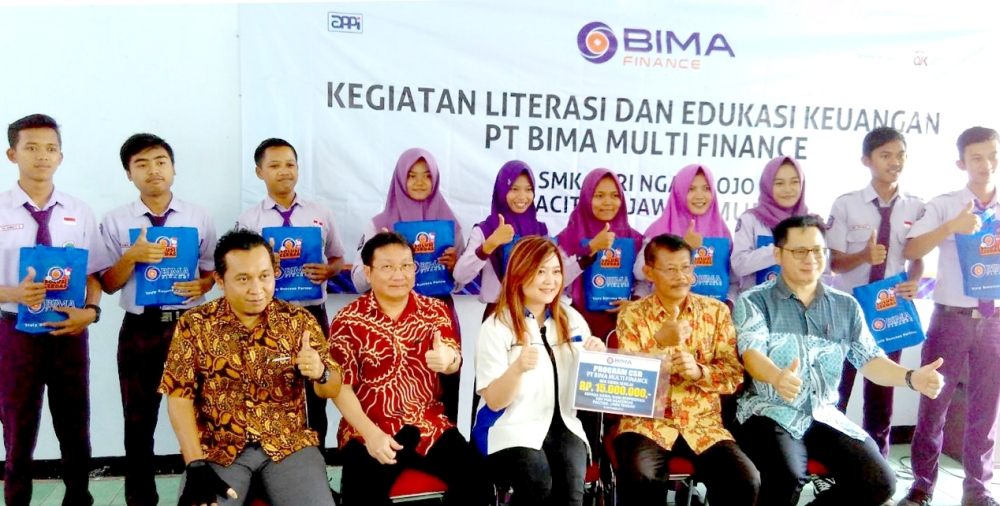 PT Bima Multi Finance Area Manager for East Java, Agus Harianto, added that the CSR aid is part of the company's concern to local communities. The company believes that the CSR scholarship would stimulate students to increase their educational achievements. "We hope to share our happiness with local communities. And at the same time support government program to improve the people's economy." Agus explained.
Sunarto, SMK PGRI Ngadirojo Principal, highly appreciated the scholarship CSR program from PT Bima Multi Finance to eligible students at his school. He hopes the aid will motivate all students to study even harder. "To increase the quality of the school, we also makes PT Bima Multi Finance as our educations partner," he said.